Solving Problems Smarter
In the early 1980s, Raymond Doherty's small fencing company in Pilot Rock, Oregon, developed a reputation for providing the highest quality and craftsmanship, earning him a strong client base in surrounding states. But as the prices of recycled steel and other fencing materials soared, demand lagged and he sought additional work as a contractor, planting trees, shrubs and other flora along creeks and streams throughout Oregon.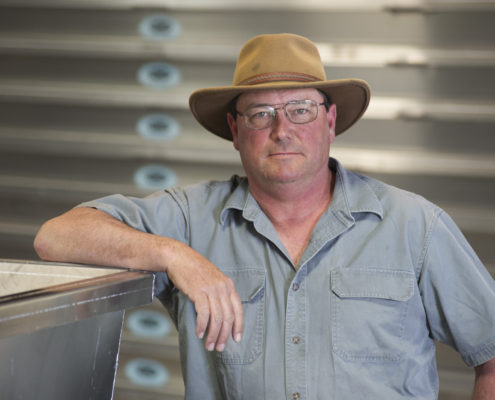 Since planting and small fence jobs kept him busy only seasonally, Raymond looked to add to his business expertise with natural spring development—a sustainable use product. With spring conservation, planting and fencing, he figured he'd keep his crew and himself busy for years to come. But soon he realized that, for most springs, the troughs ideally should be made out of aluminum to avoid corrosion and damage…but heavier-duty aluminum water tanks were in short supply. In a classic case of need and opportunity intersecting, Raymond developed another facet to his increasingly successful outdoor businesses.
Founded in 2010 with a strong focus on service, RDF Troughs are built exclusively in Oregon to exceed expectations and meet unique needs creatively. And, like everything with the RDF name, our troughs are built to stand the test of time, incorporating the highest quality and standards—we simply guarantee it.
We start with lightweight, corrosion-resistant, heavy-gauge aluminum alloy that outlasts even galvanized steel.
We build our products with the end user in mind, applying decades of expertise and focusing on details like reinforced edges, bungs and seams.
You never have to worry about rust or damage, because RDF Troughs are built to work and built to last.
Heavier-gauged, rust-proof aluminum and a single center seam prevent corrosion
Lightweight and 100% weather-resistant
Sturdy, 4-bung design is 25% heavier than our competitors' offerings
Reinforced corners and edges won't crack or be damaged by large animals
Standard specifications meet BLM and Forest Service requirements
Stock and customizable configurations for float/bung placement or continuous trough linking
Efficient, 2-week-or-less production timelines, plus quick turnaround on custom products
Drop shipping available to remote sites
Unbeatable quality, exceptional longevity and affordable pricing